How to Write Ad Copy That Gets More Clicks
If anyone asks the base of a successful online business, then no doubt it's the advertising strategy that makes a big difference in any online or stores business. Creating a good ad, it's necessary to make a good ad copy. Without a good ad copy, advertising will not work. We will see how to write an ad copy that gets more clicks in this below section
So let's start with the first thing that is an Ad copy.
What is AD Copy?
Ad copy is the copy that describes your advertising on any platform like TV, radio, or it can also be printed. The ad copy is anything like an impressive dialogue, a catchy punch line, or a company's proclamation.
How to Make a Good AD Copy?
Ad copy is made of different characteristics based on a company's requirements. But few things which are similar to every ad copy;
To write a good ad copy, you need to make a worthy headline relevant to your content, and customers are also attracted to it.
According to a survey, short ad copies are the best in markets. People also read long ad copies if it is worth it to them. But short ad copies are a time saver and best among other ad copies.
Always give full attention to the keywords research on your potential customers' requirements. This is a must thing. You can not make a good ad copy without giving proper attention to these things
Customers are always attracted to the most engaging ad copy in the market. As there is so much competition, a company needs to make an ad copy that is engaging and catchy to their customers. Remember that customers are the main matter here, so you need to make an ad copy that they find useful.
Last but not least, the ad copy must be relevant to the main content. Whether it's a long or short ad copy, that's not a matter of fact, but it must be relevant to the main subject of business.
5 Tips To Write An AD Copy That Get More Clicks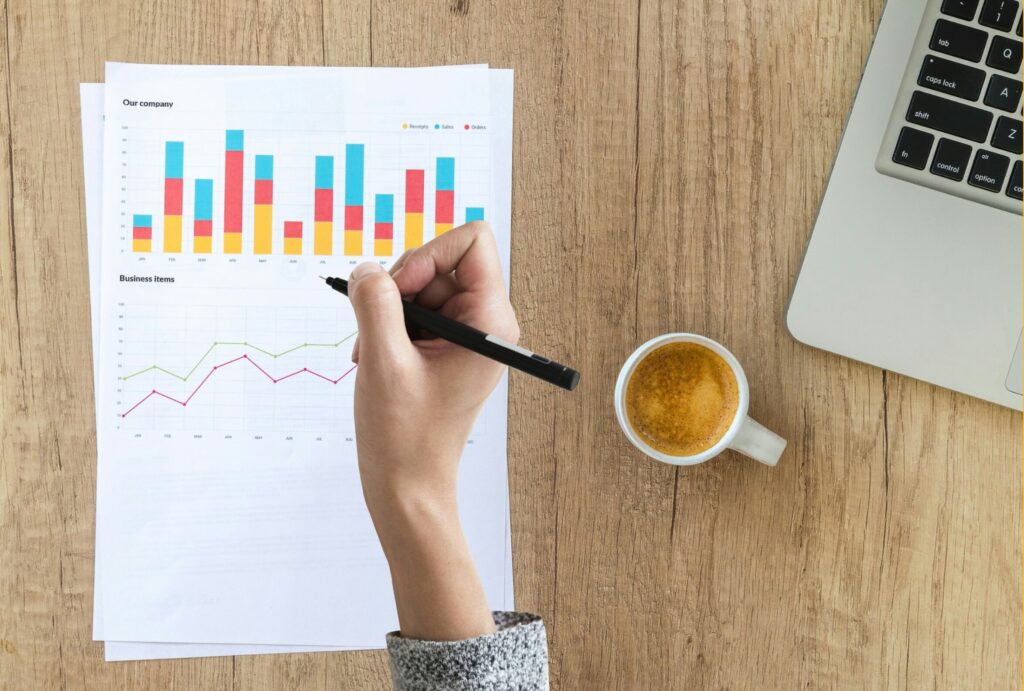 There are many ways to make an ad copy, but here I discuss the 5 best ways to write an AD copy that get more clicks.
Detailing on the prospect of what customers get
It's like you plant a tree and wait for fruits. You have to give a detailed description of your product prospects and now wait for customers to reply. One can give the customers to write their feedback.
Trigger the emotional aspects
Emotions are great aspects to use in business. It triggered the customers directly and got more clicks to business. One can use the most efficient emotional triggers, which always work like happiness, trust, anticipation, gratitude, etc. these little facts are always helpful for any business.
Whenever you try to write an ad copy, always focus on the benefits of the products. Without telling the benefits, one can not sell anything. So focusing on the benefits is a must-needed thing. Because customers mainly want to know what they get back after so it's important to make them know the benefits first hand.
FOMO refers to the Fear of missing out, and it is a potent trigger for any business. It gets many clicks to the company. It'll help the customers know what they missed if they don't take any action. After knowing what they are missing, if they don't deal with the company, maximum customers get back and buy.
Always end with call-to-action
Always end the ad copy with a call-to-action. It is a crucial thing to write an Ad copy. Always remember to add a short and simple call-to-action so that customers get impressed and indulge with the content. One can easily experiment with CTA based on their ad campaign. It is more effective when natural rather than making it look artificial.
Closure
Ad copy is the backbone of an ad campaign. So try to make it worthy to customers to get attracted to it, and your business will grow bigger. These 5 tips are proven effective to any business trying to use these from today.
You may also like
About Author
Kushbu is the founder of Contentforyou.in. She is a professional content writer and blogger. With more than 5 years experience in this field, she is expert in Articles & Blogs, Website Content Writing, Branding Content, Technical Writing, Copywriting and Academic Writing Services.

Instagram


Twitter


Youtube


Pinterest


Linkedin


Tumblr


Reddit


Medium