7 Most-Needed Skills To Learn In 2022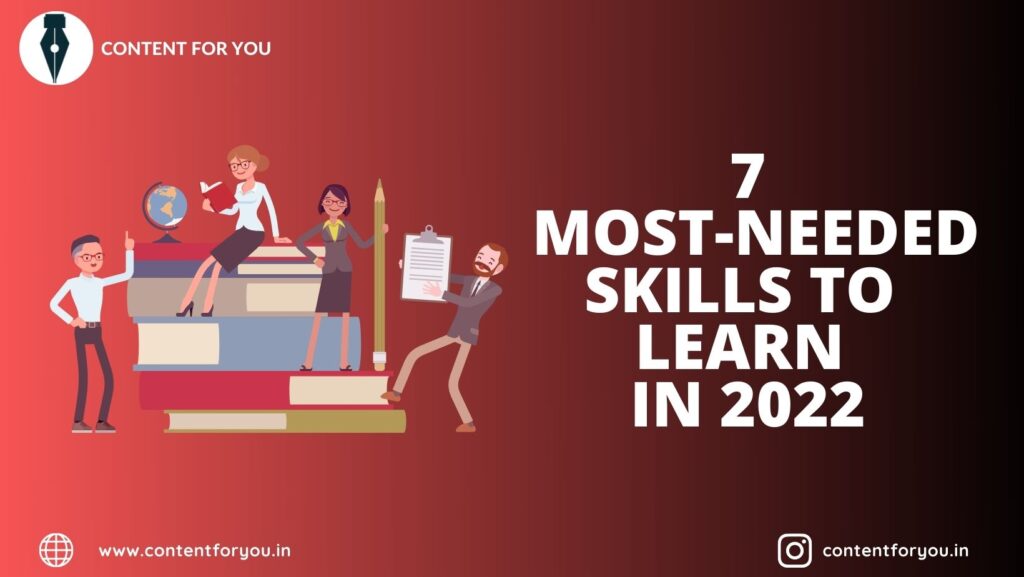 Every day many new industries and new jobs are emerging throughout the world so that the competition is also increased to exist in this competitive world of marketing. Every company or industry needs to adopt new skills for their industry growth and the employees. Employees are the backbone of an industry, and if something needs to update, then it's the employees who need to be upgraded.
According to the World Economic Forum 2020, employees need 44% of their skills to perform effectively to run smoothly. As the Fourth Industrial Revolution slowly developed along with many vital megatrends, the advancement of innovation doubled. For instance, Artificial Intelligence, robotics, the Internet of things, etc., are the future of the business industry.
As the world gets advanced. The industry needs to upgrade its skills with time. Here are the seven most needed skills for 2022:
QUICK LINKS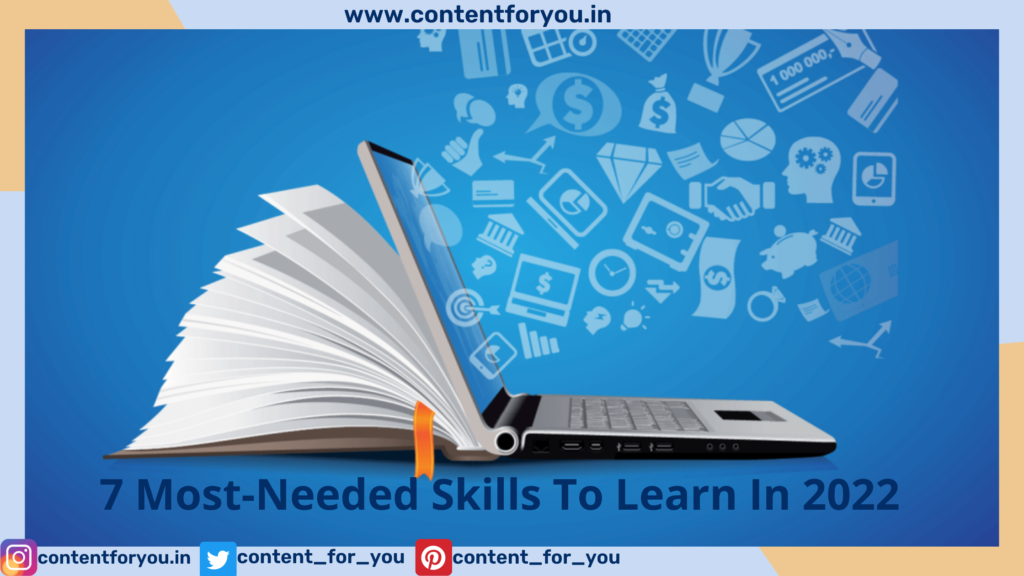 Artificial Intelligence
One of the most needed skills for 2022 is the advancement of Artificial Intelligence (AI). Today machine learning, neural networks, supervised learning are the buzzwords for every industry. So if data is a new car, then AI is the petrol, which runs the car.
Many big companies like Amazon use AI technology for demand forecasting. And in the future, many companies will use AI for their work as AI is the new future. AI can be used in any industry, giving a significant profit to the company.
Data science
"Data is the new oil" because nothing can work properly without data. So within 2022, it became a must-needed and common thing for every industry. Data scientist is a job that gives any company an added value. With the help of its analytical thinking and strong programming knowledge, one can quickly solve the hardest problem in a second.
One of the main reasons big companies like Google, Facebook, etc., succeed is their huge database, which works in a short time in a huge base. This is the future, so if any company wants to teach their employees about data science, they need to learn these things first:
Employees should be learned about data science
Have a strong knowledge of mathematics and statistics.
Have the power to understand any problems and different kinds of business context.
Web Development
Another needed skill in 2022 is web development. Web developers' work is to develop and design web-based software or applications. As most of the big companies nowadays generally work online and handle all the customers and their problems online, even in many cases customers visit the company and their products through the web.
So sites to decorate your shop for upcoming visitors. That's why web development is so important in the following year. To make it work one needs to do the following things:
Employees have vast knowledge about coding.
They worked in two sections – front end and back end development
They need to know how to use these tools – Javascript, python, HTML.
Data and IT security
As science advanced, so did the crime rates because you can not deny the adverse effects of science and, more importantly, the dangers that arose. A company and its employees need to protect its database from cyber-attacks.
And for this reason, it is essential to learn about the security and safety of the internet so employees can protect themselves and the company. Today awareness is not enough to stop this crime, so this skill is must need for any industry for their welfare
Digital literacy
As we passed the last year, we all know the importance of the digital world because, at the time of the pandemic where everything was shut down due to Covid 19, everything was going on digitally. We all have been connected digitally with each other for more than a year to be safe from infection.
That's why digital literacy is so important for the future year. It is a most-needed skill every team member learns to work in any circumstances. After 2020 it proved why digital literacy is a must-needed skill and how effective it is for any industry in future years.
It's assumed that in future years it is normal to connect or communicate with colleagues digitally. And as per some reports, it is shown that not only during covid 19 but rather pre covid, many big companies preferred digital meetings and collaborations as it is safer. One can connect with another in a homely atmosphere.
Analytical and Critical Thinking
Analytical and critical thinking is one of the most precious skills one needs to learn. It does not help one find a solution for a problem, but it also helps to understand the problem and analyze the situation simultaneously in any condition that occurs. This skill also helps someone be observant and learn how things work so that they can act specifically.
One of the essential parts of this skill is to understand algorithms and data science. As we live in a modern era, one can quickly know how vital these things are for any industry. So as we are approaching 2022, our thinking needs to be more analytical and critical.
Stress Management
Stress management is one of the most severe issues in the following years. According to research, mental illness is the third most crucial cause of incapacity to work. For huge workloads, employees sometimes go through stress issues. And after some research, it is known that job stress has many serious effects on employees like health care, productivity, creativity even in career.
So in 2022, we need to find how to deal with this stress issue. It can be sought out by identifying the problems and making them easier so that everyone can work in a stress-free atmosphere. And if someone works stress-free and more reluctantly, their productivity and creativity also increase, which is a positive aspect for any industry.
Sum up
As we step into this digital world every day, we get new options. Due to pandemics, we have had many new ways to live in these last two years. We updated a lot from traditional schooling to the new digital pedagogy. And we need to update every time whenever science updates itself. That's how we get the rhythm and harmony of life.
You may also like
About Author

Kushbu is the founder of Contentforyou.in. She is a professional content writer and blogger. With more than 5 years experience in this field, she is expert in Articles & Blogs, Website Content Writing, Branding Content, Technical Writing, Copywriting and Academic Writing Services.

Instagram


Twitter


Youtube


Pinterest


Linkedin


Tumblr


Reddit


Medium

SHARING IS CARING !