7 eCommerce Homepage Best Practices to Boost User Experience On Your Website
For eCommerce stores, the eCommerce homepage is the same as the front of a shop. Suppose you go to a store and see everything messed around and nothing is organized, and you don't find what you are looking for. So what's the first thing you do?? Indeed, leave the shop and run to another. This is what happens when you don't make a decent, simple, and well-organized homepage for your website.
Nowadays, when almost everything you need to find is online, you have to make sure that your customers' first impression of your website is impressive. Otherwise, millions of eCommerce stores are ready to welcome the opportunity. So here I discuss the top 7 eCommerce homepage ideas to boost your user experience.
QUICK LINKS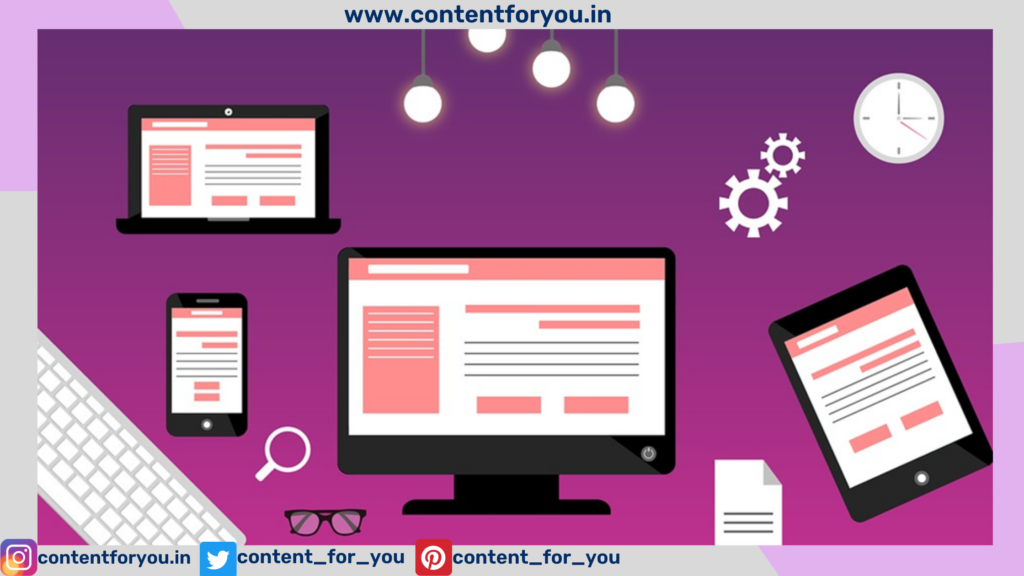 7 eCommerce Homepage Ideas To Boost User Experience
User Experience is the most crucial thing for an eCommerce operation. It impacts the customers who visit your online store through the website, products, and customer support. This is like the first impression of customers for your website and products. So this first-time user experience needs to be impressive and remarkable so they can revisit your eCommerce store. Here are the 7 ideas that one needs to know before building a homepage.
First, design a mobile-friendly website
Today a maximum number of people use a smartphone over laptop and PC. These users' numbers are almost 7.1 billion over the world. People today try to do most of their work through their smartphones, so that's why eCommerce sellers must make their websites mobile-friendly.
The site can automatically enable and adjust according to the users' different devices. Today, people use phones for most of the work like shopping, billings, tickets booking, etc. You can reach a maximum of customers through your website.
Featuring the best product on your website
As I mentioned earlier, your homepage is the first impression to your customers. You need to feature the best products on your site on the homepage. It not only impressed the customers moreover your customers get a clear view about all your products and site. Featuring the best products doesn't mean that you can put whatever you want, instead be specific and selective about this. Don't select a product that doesn't sell. Instead, select those popular products, and people are looking for them. Using this concept, you can lure potential buyers and old customers into revisiting your site.
Displaying the critical information first
Customers always want to see critical information like a discount, shipping, return policy first for any product when they check on it. So you need to make sure that these things are on top displaying, it will easier for customers to choose quickly. According to a survey report, out of 100, 67 customers are purchase any product after checking its return policy. So you can understand why displaying this essential information is so important.
Personalized homepage
As science advanced, so did the crime rates because you can not deny the adverse effects of science and, more importantly, the dangers that arose. A company and its employees need to protect its database from cyber-attacks.
And for this reason, it is essential to learn about the security and safety of the internet so employees can protect themselves and the company. Today awareness is not enough to stop this crime, so this skill is must need for any industry for their welfare
Keep your homepage design simple and beautiful
The customer doesn't like a bombarded homepage filled with lots of design and images. It makes the customer skip the website and find another simple one. This is one of the common mistakes made by many e-commerce sellers. They think that using lots of designs and images impress customers. But it's a myth. After a survey, it is proved that 84.6% of customers don't like those sites where there is too much crowd of images and designs. Instead, they like a beautiful and straightforward homepage where they can find their needs immediately.
Make a quick loading homepage
Most of the homepage took a more extended period than usual, distracting the customers from other websites. Slow loading homepages are decreased the conversion rate by more than 7% on average. Homepage creates the first impression, so it needs to load at lightning speed, which marks a good appearance on customers. Mainly on mobile devices, it needs to load quickly. You can check your homepage speed on Google's Page Speed Insight, where you can also find the problems related to loading timing and others issues.
Add category wise product image
When you work on category-wise product images, your conversion rate is higher than usual. You can not exhibit the real product you need in online stores to work a little more complicated. You need to specify every product detail along with their images. So your customers get a clear view of your eCommerce store and its products.
Sum up
For online sellers, their website is the store they need to decorate nicely to get their desired items quickly. See, there are thousands of eCommerce stores today, where everyone tries to grab the maximum opportunity they get. So it's essential to do your work more solely to increase your conversion rate. The above ideas are practical and efficient, and try to implement this idea from today to get the result you want for your website.
You may also like
About Author

Kushbu is the founder of Contentforyou.in. She is a professional content writer and blogger. With more than 5 years experience in this field, she is expert in Articles & Blogs, Website Content Writing, Branding Content, Technical Writing, Copywriting and Academic Writing Services.

Instagram


Twitter


Youtube


Pinterest


Linkedin


Tumblr


Reddit


Medium

SHARING IS CARING !