How To Promote A Flash Sale On Facebook and Instagram
Are you a business person? Do you also face problems in running flash sales? Do you want to know how to run a short-term flash sale on Facebook and Instagram? Then this article is for you. Today, we will discuss ways to promote a flash sale on Facebook and Instagram organically and successfully.
Why Is There a Need for a Different Approach to Promoting a Flash Sale?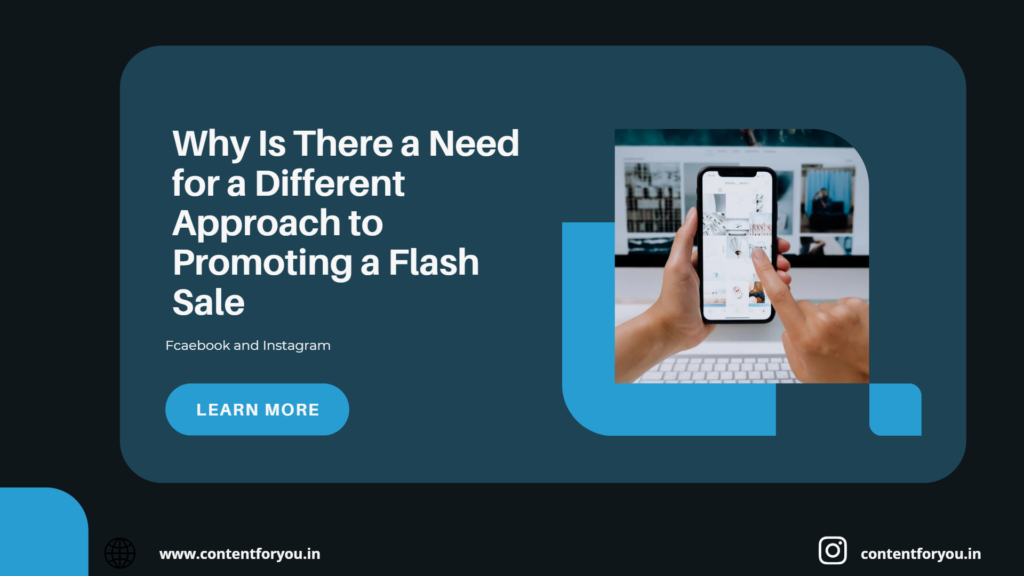 Every purveyor knows that short sales are proven to be effective. Short-time sales give good revenue and result in doubling your online store sales. Sales are best during the holiday season, special occasions, or at the end of the year. As we already know, flash sale on Instagram and facebook mostly last up to 24-28 hours. You always require a short-term campaign to promote your sale.
Long-term campaigns will not work for you. So you need a short-term campaign with various approaches to get the desired results from the sale. Maximizing your effort towards your aim will also help to a great extent. Have a look at some of the great ways we have come up with just for you: How to promote flash sales on Facebook and Instagram
Make Detailed And Interesting Posts.
Keep everything clear and bold enough to catch the customer's eyes. Use specific hashtags for good reach and to target a particular audience. They went over every detail of the products available for purchase. If you have a website for your store, try to add links to your products in your promoted posts related to your store's flash sales. Make eye-catching videos, polls, carousels, etc., related to your flash sale to attract new customers and audiences.
Interact And Interact.
Interacting with your daily customers and followers is a key to growing your company's business. Interaction plays a vital role in your growth. Interacting with your followers and potential buyers will help you build good relations and trust between you and your customers and followers. And according to algorithms, good interaction between you and your followers leads to your post being more prominently featured in their feeds.
Collaborate With Influencers.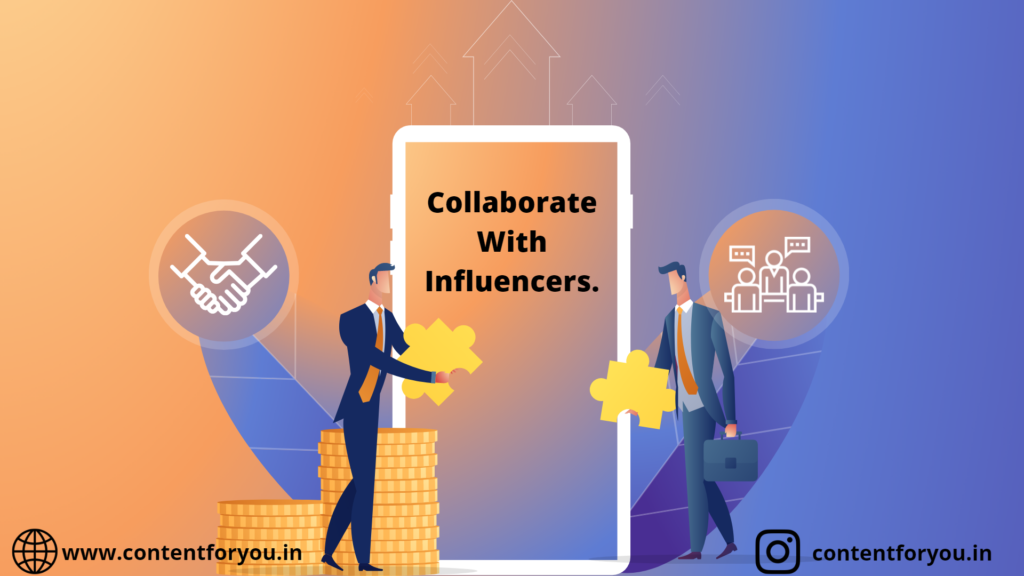 Both Facebook and Instagram have allowed it's yours to promote their posts, but if you want to grow your business further, then try influencer marketing. Influencers are a great option to increase your brand's popularity and awareness of your flash sale. Contact influencers, email them and speak to them about your idea, your budget, and what type of help you want. They will post the content of your wish on their page, influencing their followers, and will charge you according to the agreement you and they have previously agreed upon.
Organize A Contest And Encourage User-Generated Content.
Try to organize contests and giveaways before the sale. Ask your followers to create videos and posts using your products, and you will select some lucky winners after the giveaway or contest has ended. You can use those posts and videos created by your followers to promote your brand and flash sale on instagram and facebook. This will have a huge impact on your growth in a good way and will also make your work easier as you don't need to make videos by yourself to do promotions as you are using your followers.
Keep Updating Your Followers About Your Sale.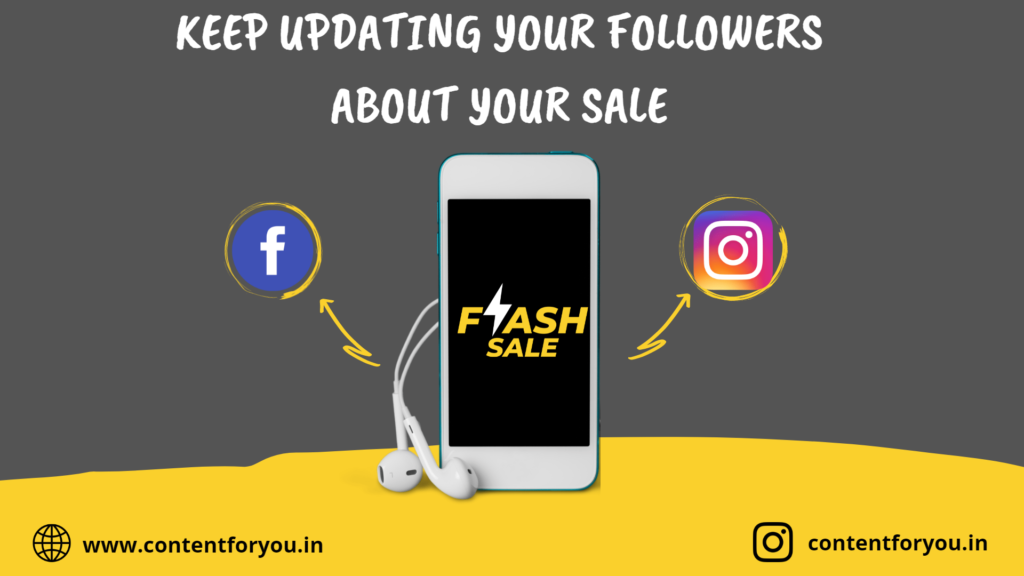 Start updating your followers with countdown posts, videos, and stories before one week of your flash sale. Organize everything in advance to create quality content, as hurrying at the end can ruin the quality of your content. Try to create organic, different, and eye-catching content. Keep in mind that each of your posts should call out the upcoming flash sale, its date and time, and the type of products in it
Conclusion
Flash sales play a good role in promoting your business and increasing your sales. It is advised to organize flash sales at festivals and different events. Above the article, we discussed some strategies for managing successful and fruitful flash sales.
You may also like
About Author
Kushbu is the founder of Contentforyou.in. She is a professional content writer and blogger. With more than 5 years experience in this field, she is expert in Articles & Blogs, Website Content Writing, Branding Content, Technical Writing, Copywriting and Academic Writing Services.

Instagram


Twitter


Youtube


Pinterest


Linkedin


Tumblr


Reddit


Medium

SHARING IS CARING !