Call of Duty: Mobile Season 11 Released on December 16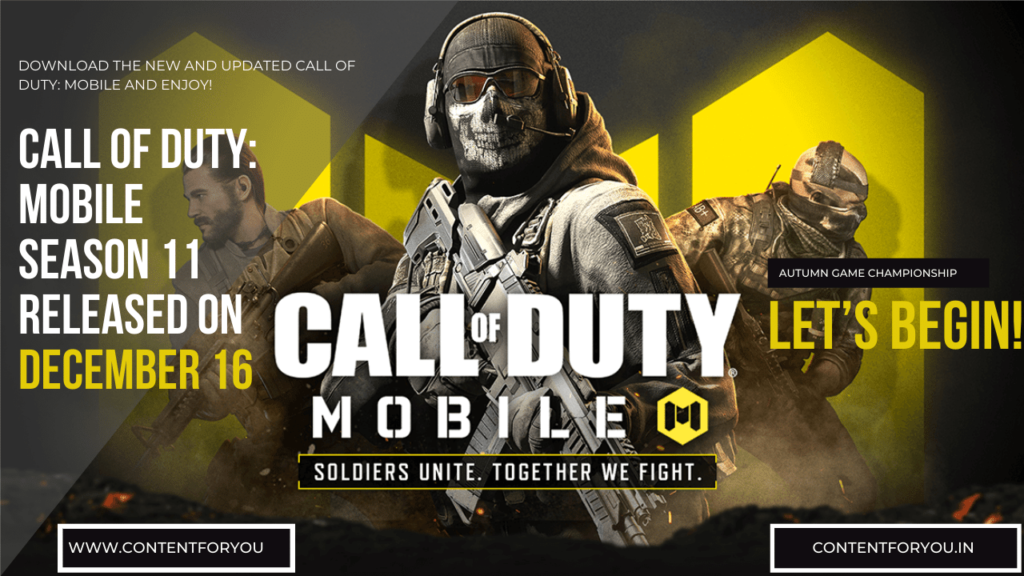 The year 2021 is about to end, and the Call of Duty has brought happiness to the face of its lovers with a fantastic update. This article will go through the recent update in the game, its features, and what is new in the game.
Let's begin!
Season 11: Final Show will offer all kinds of new content to its players this season. The new content will include the ability for players to play as content creators, which is the most favorite among the players. Also, a new bundle that features characters and items will be available.
The new season which arrived on the 16th of December, brought a winter-themed update to the game for the holiday season. Including the 50 new battle pass tier rewards, two new operators, new weapons, new weapon blueprints, a new operator skill, and many more new features have been added.
A new multiplayer mode with the name of Snow Scuffle has also been introduced in Call of Duty: Mobile. The publishers introduced two new functional weapons, the PKM LMG and the D13 Sector launcher, as part of the game. According to Activision Blizzard, COD Points (CP), Charms, and calling cards will be available for all the players during this season.
In the new Icebreaker map, the users will swim in multiplayer mode for the first time. This feature was available in the previous Call of Duty: Black Ops 4. The players can play the battles on an iceberg and inside the wreckage of submarines.
The Blackout map will also have a new Nightmare mode in the updated version. New legendary turrets have also been introduced to deal with the powerful and faster waves of Undead. With the new MP mode called Snow Scuffle, every team will be enabled with a snowman that can unlock different skins.
In the new update, mysterious gift boxes will pop up containing props, and new skins will be unlocked with the points gained during the combat. Some members of the mobile-only creator club will also be promoted in this new season. An addition of three content creators, including Freg, Bobby Plays, and HawksNest, will be made as playable characters in the game.
Conclusion
This season of call of Duty: Mobile has brought up so many exciting features which will be loved by game lovers. The information mentioned about the new version of the game has been given to the publishers before the game's launch.
So download the new and updated Call of Duty: Mobile and enjoy!
You may also like
About Author
Kushbu is the founder of Contentforyou.in. She is a professional content writer and blogger. With more than 5 years experience in this field, she is expert in Articles & Blogs, Website Content Writing, Branding Content, Technical Writing, Copywriting and Academic Writing Services.

Instagram


Twitter


Youtube


Pinterest


Linkedin


Tumblr


Reddit


Medium

SHARING IS CARING !