how to get your first 10k followers on instagram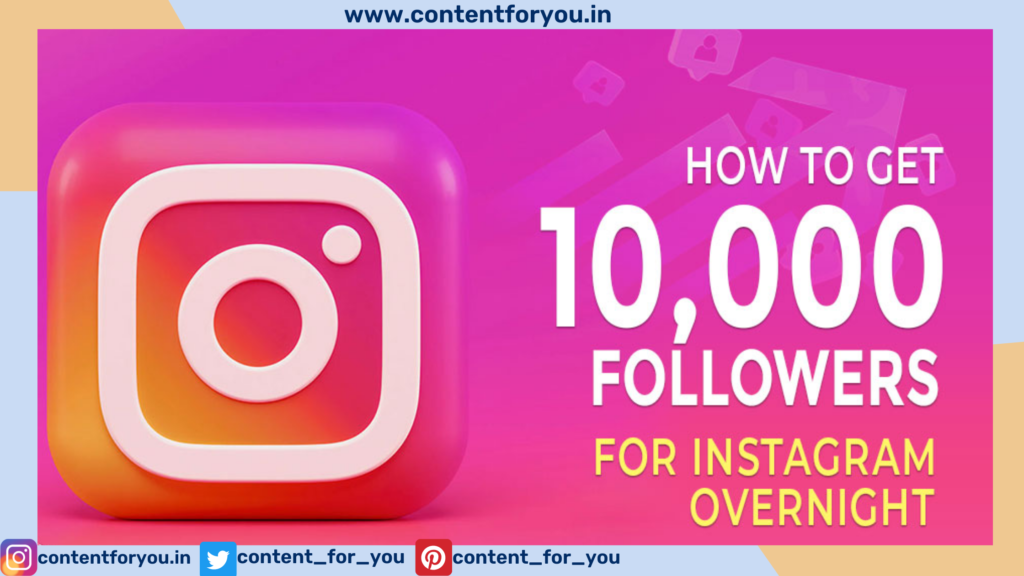 Social media marketing is the backbone of any digital marketing effort. Don't believe us? Well, check out this infographic from BuddyMedia on Social Media ROI to find out more. It states that 40 percent of consumers use social networks to get recommendations from friends and family. A Facebook fan or an Instagram follower's scale of influence on both potential and existing customers is tremendous.
Let's get to know how you can complete your first goal of 10k on Instagram.
QUICK LINKS
9 Ways to Get first 10k followers on Instagram
There are many ways to complete this 10k goal, from being with an influencer to establishing your brand. The path is simple if you are determined to do it. Here I can only suggest ways how you can reach your goal.
So let's start with the ways to get your 10k followers.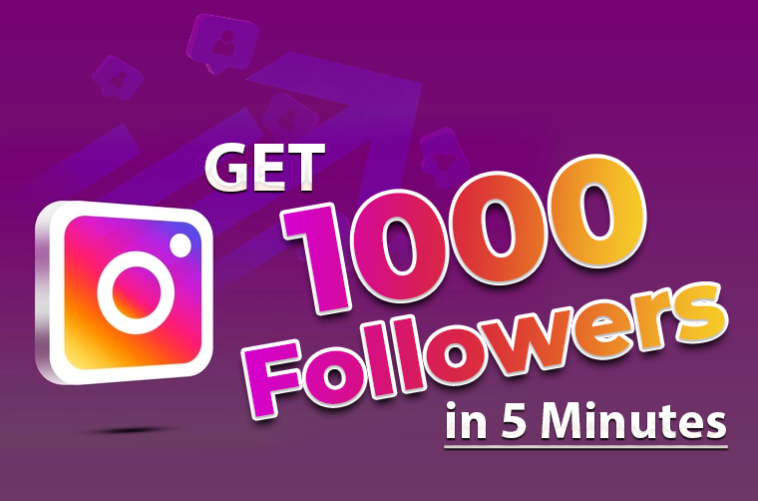 Be active
One of the significant sigmas that are important to achieve your goal is how much time you contribute here? And how much time do you give your audience? Being an Instagrammer, you need to know the value of a moment. If your followers find you are not active here, they unfollow you. So try to be active on Instagram as much as possible to have more followers.
Established a solid brand
Experimentation is good until it is beneficial and if your audience likes it. But in maximum time, people want to see you with a specific brand. And sometimes, going off-brand is not an excellent step to take. But you can make an attempt to experiment with the taste of your followers. Rather I suggest sticking to a particular brand and establishing it.
Try to be realistic and truthful
As per today's generation, people are like the real ones, rather than those who earned their followers by saying and faking up everything. Today, when everything is virtual, however, if your followers know that you made it all lie, it hurts them. So do as real as possible and be honest, which is the main thing. Because with lies, one can not go far, and the audience is more likely to know your real life. You can use the Instagram story tool, which is quite fruitful.
Consistent with the content
Good content is one of the most important things to do as an Instagrammer. However, you need to remember that your content must be consistent. You can use the recent trends or industry news, pop culture, etc., for making the content. These topics are beneficial to gain followers. You can also personalize some trending memes according to your brand preference.
Don't show off too much
Instagram is a place where people show off all their stuff and emotion, and life. But one thing you need to remember one thing that the show-off must not be exaggerated. Even when interacting with your audience, don't just talk about the brand and products, or else they get bored. People are not just following you to know about your brand and products. They also want to know you, your life. So talk with them like that.
Collaborate with other influencers
This is one of the significant aspects of earning followers on Instagram. You can start with enlisting the top influencers of your area and then see who matched your preferences. And ask them for collaboration. You can also join in conversation with them. As their followers are in the same niches, it's easy for you to match their requirements. This is the way many famous influencers are used to gain more followers. It's practical and relevant.
Promote your Instagram through your other channels
As you are a newbie and don't have a good follower number, you can make your promotions on other channels with a vast audience base. By this act, people get to know about you and your brand, and if they ask you in private messages, you start gaining followers. There are other ways like if you have any website there, you can add your Instagram id and ask people to follow you or add it to the newsletter.
Let's look back and do a bird's eye view of your Instagram
You have to be sure that your Instagram id looks like a pro, so they find it attractive when someone visits your profile. Use high definition and beautiful filters images and make the profile as elegant as possible. To do this properly just take a deep breath and sit back and start to do a bird' eye view on your overall profile and see if everything on your profile is up to date or not. Added your website, wrote a good bio about yourself, and updated all the hashtags.
Mass engage
Mass engagement gives you a huge number of followers in a short period. You need to find the same niches of pages that match your brand. If you are interested in fashion and use hashtags like #beautifulsaree or #gorgeousdress, then find the same relevant pages and like, comment, and share them. When they notice you, they also show interest in you and start to follow you. With this trick, it can get a huge number of followers.
Conclusion
As of now, I hope I can manage to discuss every aspect to fulfill your requirements. Now you can start to do these things from now on. Just remember not to over exceed anything else. It would have a severe issue with your profile. Follow the rules and guidelines of Instagram when you are using these tricks.
You may also like
About Author
Kushbu is the founder of Contentforyou.in. She is a professional content writer and blogger. With more than 5 years experience in this field, she is expert in Articles & Blogs, Website Content Writing, Branding Content, Technical Writing, Copywriting and Academic Writing Services.

Instagram


Twitter


Youtube


Pinterest


Linkedin


Tumblr


Reddit


Medium

SHARING IS CARING !