Today Facebook is an allrounder platform for everything. From making new friends to starting your new business, you can do everything in one place without any hassle. For small businesses, Facebook can play a vital role if you use it in the right way. Many people from all over the world run their businesses through Facebook. If you create a good ad campaign to promote your business, you don't need to turn around again.
What is Facebook Advertising?
Facebook advertising is now an inseparable part of the Facebook community. You can make your own Facebook business account and start to create a good ad campaign. As almost everyone uses Facebook today, you can reach out to a vast audience through this platform.
A survey confirmed that over 95% of marketers accept that Facebook is the most effective platform for advertising. In 2020 Facebook earned approx $17 billion in ad revenue. So you can understand that how Facebook is an essential platform for marketers to run their business.
How to Create a Successful AD Campaign on Facebook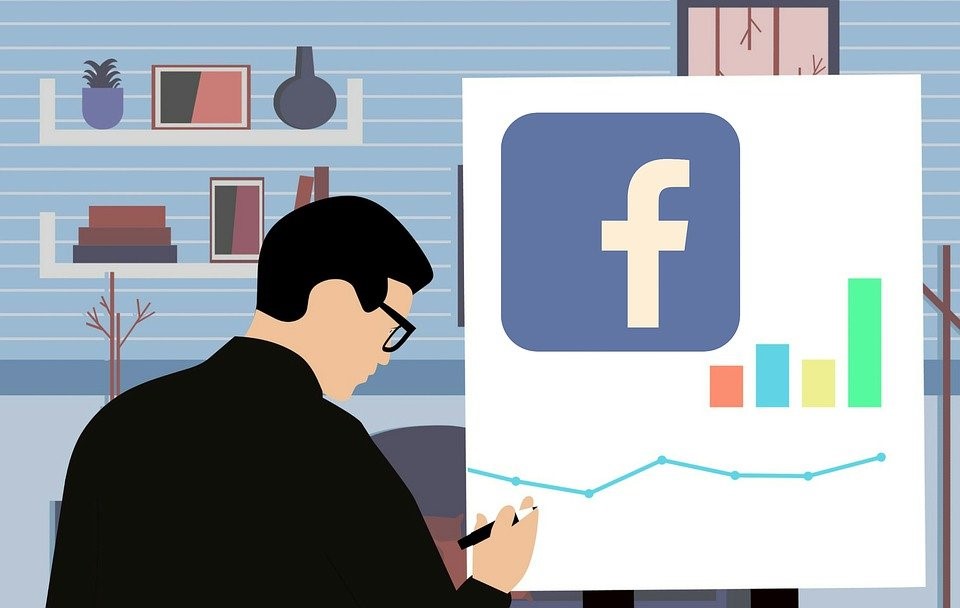 To create a successful ad campaign on Facebook, you need to follow some basic steps properly. If you follow all the steps properly, I can assure you that your business runs quite well than the others who don't follow this rule.
Now let's see what the steps to follow to create a successful Ad campaign are:
1. The Objectives of your Facebook Ad Campaign
When you spend your money on something, you always think about what you get in return. This is probably what happened with everyone. And this defines your objective to promote your business on Facebook. To help you to know your goals better, Facebook offers 11 objectives to all companies.
Here are the 11 objectives among which you can choose your required ones.
App install
Reach
Traffic
Engagement
Brand awareness
Messages
Video views
Lead generation
Conversion
Products catalog sale
Store visit
Construct Your Goals
Before doing anything, it's important to construct your goals. It'll help you, large or small businesses, to grow better. It would help if you were very clear about
What do you need to accomplish?
Who is your targeted audience?
How much profit do you want to earn? etc.
These questions are to set your business goals and follow this goal, and you need to make your ad campaign.
3. Select your Facebook Ad Type
No wonder Facebook is a huge and broad platform, so you can understand that there are many kinds of ads on Facebook. You need to choose which kind of ad is best for your business. This decision will make your ad campaign successful. As a newbie, you don't always understand which one is working for you among all these kinds of ads.
So recommend you try all types of ads at once and know which works better for your business. Here are the different kinds of Facebook ads
Image
Video
Dynamic collection
Carousel
Slide show
Stories
Messenger ad
Lead ads
Video polls ads
4. Name your Ad Campaign
Naming your ad campaign is one of the best ways to create a successful ad. It makes your ad organized and beautiful. By a good name you also reach your potential customers. And it also makes your ad simple but special. By a good naming of your ad, you can cover many things at once. Let's see what you can cover,
can gain some potential customers
The name includes your business name and your website.
The particular Facebook page where you place your ads.
5. Build up your Target Audience
The best thing about online business is that you can get your targeted audience in a pinpoint.
On Facebook, users reveal their age, gender, and their field of interest, so you can easily find your targeted audience.
6. Established your Campaign Budget
Building up a proper budget is a necessary thing for your Ad campaign. Without a proper budget, you can not go along. You should need to set up and schedule your budget. By budgeting, you can run several campaigns at a time.
7. Find a Perfect Picture for your Ad Campaign
To use this step, you need to know three things:
● Use a high-resolution picture- if you want to use an image, always prefer a beautiful and high-resolution one. It'll attract your audience when they scroll on their Facebook feeds
● Use a related picture- when you select a picture, choose the most related one which shows your business details to your audience.
● Keep the text on the picture minimal- social media is a visual part so when you choose an image for your adjustment, remember the text of the image is always be minimum. So the audience doesn't get bored by seeing it.
8. Now You are Ready to Publish your Ad Campaign
After completing all the steps properly now, you are ready to publish your ads publicly. Just make sure that you analyze everything closely, so if you need to change anything, you can do it quickly.
Closure
Following the step-by-step guide, you can understand that a Facebook ad campaign is not that difficult. Just remember to follow all the above steps so that the ad campaign you want to mite is successful.