If you are a new online marketer and know how to use web push notifications and boost your business engagement through this, you are at the right place. This article will help you to know all about push notifications. So that you can grow your business by using it, according to a survey, push notifications are the best and effective way to drive more customers
The fact is, the Internet is ruling worldwide, and using a web push notifications strategy is a brilliant decision. Out of 100, 42% of users keep their push notifications on their devices. So first, let's get to know what push notification is to understand how you can boost your engagement through this.
What are push notifications?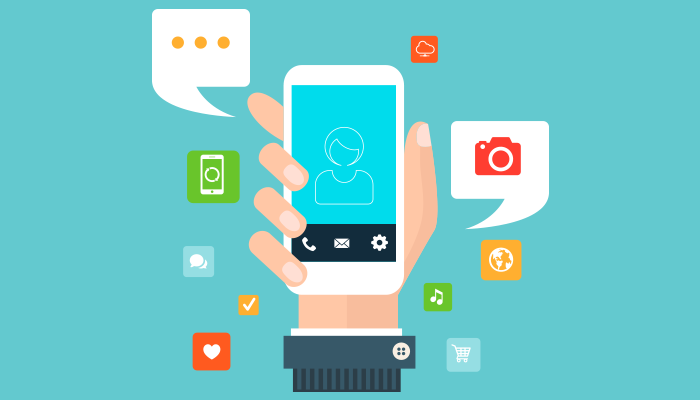 Web push notifications are a kind of message sent by marketers to their visitors through the browser. This is an engaging, relevant, compelling, time saver communication way. It helps communicate with visitors anytime, anywhere until visitors are online.
Importance of push notifications strategy
As we live in the 21st century, modern marketing strategies have surpassed the older ones. Push notifications are one of the great ways to engage your customers and grow your online business. Push notifications are a time saver, relevant, and if you use them in the right amount, this will be proven very helpful.
Different kinds of push notifications
There are some kinds of push notifications that are helping to boost your customer's engagement into your business these are:
Constantly updating readers about new content or posts
Try to increase your subscribers base
Promotion of your new products
Try to engage the unsubscriber
Empty cart modification
Effective ways of push notifications to boost engagements
Here I discuss some of the effective ways of push notifications to boost engagement:
1. Make an incredible first impression
There's a saying that the first impression is the last. Creating an excellent first impression when a visitor first subscribes to the page keeps engagement. And on the other hand, if the visitor doesn't find anything interesting for the first time, they don't have to take a sec to uninstall an app, as there is much competition, so they go for other similar apps.
So now you think about what you can do to impress your visitors first hand. I can tell you, and you have to get your IOS users to opt-in messages. This step will help you create your splash screen to talk to your customers privately. After all, you can send great and catchy messages, so they don't go for the others and get a positive reply.
2. Send your subscribers personalized messages
This is a new update on push notifications. As a marketer, you can send customized messages and various segmentation to your user through push notifications. After installing your app on their devices, you can know about your users, like their different types of interests, lifecycle, and dislikes.
By knowing these small details, you can send them customized messages according to their interests. This feature helps you make a good impression on your users and boost their engagement with your app.
3. Give offers and discounts frequently
Another great idea to boost your customer's engagement is to give them offers and discounts through push notifications. It is one of the most valuable strategies for push notifications. As you know your customers like and dislike, give them discounts according to their interests.
You just need to remember that when you give offers and discounts, these are always limited, not for a long time. So that your customers are frequently trying to grab them off, and you can get huge traffic to your site.
4. Create trigger push notifications
One of the most effective ways to push notifications is by triggering a campaign. To use this feature, you need to know the essential part of your site. You just need to create trigger push notifications according to your customer's reviews to increase your user's engagement.
For example, the most popular part of your site is the download as pdf, and customers are downloading. So you can trigger push notifications that add value for the customer.
5. Using permission messages
Another great way to boost engagement through push notifications is using permission messages. When users subscribe to servises, they want to know the benefits of connecting with them. Here are the permission messages that work. It will help the users to know all about your app. So when you make the permission messages, always consider your potential customers and let them know the benefits to connect with you,
Aftermath
Today, when most of the population uses smartphones, mobile push notifications are the most popular by sending push-notifications anywhere like mobile,pc, laptop. I hope this article will help you to achieve your goals more quickly. And the strategies which I discussed are the most effective ways of push notifications. So, start your push notifications now!