The market is very competitive in this digital era. Every content creator is trying hard to stay alive in the competition. In this competitive vertical, keyword clustering gives you an edge over your competitors. This advanced SEO tool has so many advantages for a content creator.
Goggle's engineering team has focused on natural language processing and how contents are interrelated with each other. Google has made these developments in the past few years. Google becomes more helpful for content creators with every core update. This is due to the continuous research of the team of Google.
Now let's proceed with the article and understand more concepts about keywords clustering.
What is keyword clustering?
Keyword clusters are similar keywords that show similar purchase intent. This process helps add a keyword to the content common for similar products. This increases the scope of marketing.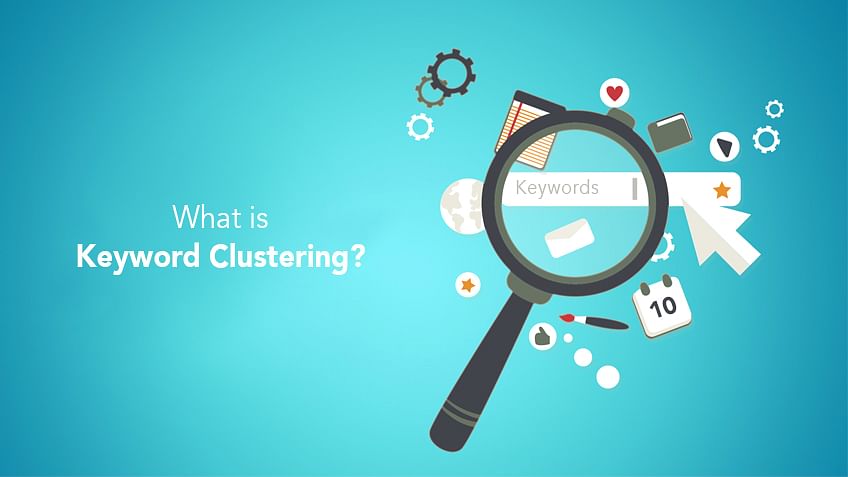 Every keyword has a ranking. If you are using similar keywords for your product, it increases the reach. Keyword clustering is an advanced SEO tool for keyword research. It categorizes common keywords for similar products or can cover more categories of the same product. 
How to create keywords and topic clusters?
This approach of marketing is tiring and takes more time. This strategy is different from simply a search list of top SEO keywords. It requires more research of keywords, more work for the marketing team, and more content creation. To benefit from this strategy, all these things have to be followed.
Following are the benefits of keyword clustering:
Increased organic traffic.
Opportunities for internal linking increase.
Improvement in the rankings of SERPs.
Higher rankings of long-tail keywords.
Keyword clustering makes the contents more Google-friendly and user-friendly, ultimately benefiting the business. Following is a brief discussion of how to do keyword clustering and how to build strong content out of those clustered topics.
Make your list of keywords
This is the first and the most important step. Prepare your list of cluster keywords. This process starts with lots of keyword research. Make a separate list of primary keywords. After this, identify the sub-topics being searched by users, the variations, and the long-tail phrases.
Look at the keywords which your competitors use. Then use a keyword searching tool to know the keywords, questions, and subtopics used by the searchers.
Compile all the data in one spreadsheet. Then compare every keyword, question, and sub-topics. This will help you cluster the topics and keywords that can attract more traffic towards your content.
Divide the Keywords into Groups
After following the first step, you will have an extensive list of keywords, questions, and sub-topics. Now compare every one of them.
You may notice common words, phrases, and sub-topics. Make a separate list of those standard segments. This will clarify the most important keywords, questions, terms, and sub-topics.
A pattern will be identified with this process of clustered keywords. Use this to drive more traffic towards your content and expand your reach.
Following are the criteria for segmenting the keywords.
Semantic Relevance- The intent of each selected keyword should be the same.
Search volume- The SEO keywords in the clustered list must have a reasonably good search volume.
Organic Difficulty- Include keywords that can be realistically ranked only.
Use Clustered List to Optimize Your Contents
Once you have a segmented list, prepare a road map to use this list for your website optimization. This is the main thing for which you have worked this hard. The cluster list represents the core topic of your website.
The list defines the content of your website. These are referred to as "pillar pages." The pillar page landing is very much essential to optimize your website properly.
Brace your Cluster with Content Blog
Once a proper cluster is prepared, use the keywords in the blog content. This will reinforce the primary cluster list. These blogs must target sub-topics, longer-tail phrases, keywords, or clustered questions related to your keywords.
As more content is developed, the web pages will form "topic clusters" on your website. This process will strengthen your SEO for your website.
Will all this be of any worth?
This is the first question that will arise in all the content creators who are reading this. Well, all this hard work will end up by making your website popular and increasing organic traffic to your website.
This method to boost your SEO ranking will strengthen your blog content.