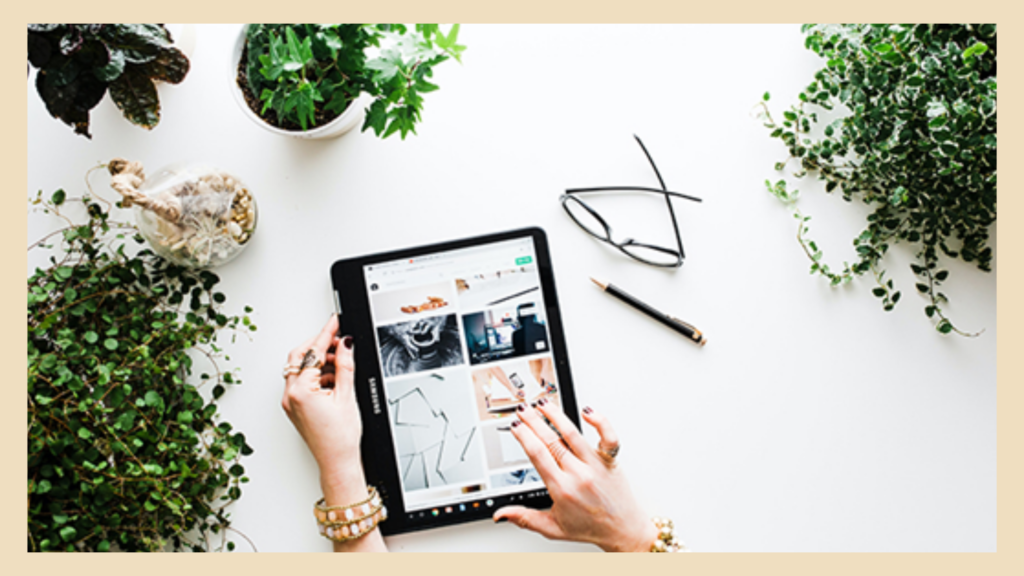 In this digital era, nine out of ten consumers research before they make a purchase online. The most used research channels are websites (74%) and social media (38%). Businesses need to have a powerful online tactic to increase brand awareness by buiding a brand. By tracking, monitoring, and improving online presence can help in building a brand.
An online presence gives your brand an ideal platform to connect with consumers. It allows you to set an image of your brand and set yourself apart from competitors. While this does not only include your website, it also includes areas outside of your control. You will come to know about customer opinion about your brand on social media and online reviews.
The good news is, online presence is exceptionally available for businesses of all sizes, regardless of your budget size. Since every brand is entirely different, it's necessary to require a custom approach to making it online and building a brand. So here, I've compiled a list with excellent tips on how to start building or improving your brand's online presence now.
Launch An Attractive Website
Every serious business needs a website in this digital era. Social media popularity is significant, but the popularity itself won't make you any cash if you don't invest in a five-star website to direct your potential sales towards. Give your website a catchy domain name is a good way of building a brand. It should be is appealing, user-friendly, and suited to drive conversions. A highly skilled web developer can help you in building your website. Platforms like Content management systems, e-commerce, and search engine optimization, can certainly help your new website perform at its best. Apart from development, create an excellent and eye-catchy website design.
Come Up With A Strong Social Media Strategy
After creating a catchy website on the Internet, your business needs multiple digital marketing channels, too. For this, social media platforms should be on priority in building a brand. It gives your brand a robust presence on social media platforms. Always organize the activities and campaigns of the business ahead. Some of the excellent ways to develop social media strategy are content calendars and SEO. Hiring a dependable selling agency can facilitate your business navigate within the world of social media trends and find you at the highest of everyone's feed, so up the online presence of your complete.
By Showing Your Expertise In Your Field
Demonstrate a high level of experience in your business with the blog post, business insights, and even submit guest posts on websites. Examine the chance to start your podcast show, wherever you'll share valuable tips and conduct interviews with relevant people from the business to usher in additional complete awareness. Explore the chance to provide a video post for YouTube or another video platform where you'll interact with your shoppers and address their wants and issues. Approach branching online platforms like Quora and Reddit. Additionally, it will often provide you with a lift in SEO.
Paid Ads
Another way to extend the impact of the online presence of your business is via paid online advertisements. Because the net opened several new potentialities in selling, utilizing a well-thought, paid advertising strategy will exponentially grow your business visibility. Several online ads work on the pay-per-click (PPC) model. Using this Ad campaign allows you to earn a specific part of the revenue with the keywords. When a shopper clicks your ad, you merely pay the quantity set by your Ad. PPC ads and PPC tools can strengthen your brand's online presence.
Offer High-Quality Valuable Content
To increase your online visibility, you must continually attempt to frequently post high-quality content: journal posts, infographics, videos, images, and alternative stuff that profit your shoppers and potential customers. Focus on providing content that your customers can appreciate and trust. Quality content is the most necessary component of your digital selling strategy. If it suits your complete, try giving your customers tons of analysis, images, and infographics. The content makes the audience feels most trustworthy and fascinating towards the brand.
Search Engine Optimization (SEO)
Search Engine improvement will facilitate your business to rank higher on Serch Engine Results Page (SERP). As I said, shoppers always use the Internet to find products and services. Ranking high in their search results page will definitely improve reaching your business website or sales platform. Having a robust SEO strategy will build your website to perform higher in searches and confirm that you simply are touching your targeted audience too. Since it's one of the foremost necessary factors that Google considers once evaluating a website's ranking, influencers will considerably facilitate valuable build ones.
Ask Customers for Reviews
Always have in mind that client reviews will so build a significant impact on your complete. The regular client reads up to 10 online reviews before they shop for a specific product or use bound services that firms supply. Utilize your social media accounts, pages in business directories, and your website to show reviews from past glad customers.
Final Thought
Online presence is no more difficult now. It is essential for any business, big or small, to grow and succeed in the technological world. Online presence helps brands to be a step ahead of their fantastic audience. It gives an idea, services, and concepts to add more engagement. Maintaining an online presence like a blog, website, and social media will make you more accessible to a wide audience.
Build a website with good content writing for a robust online presence that conjointly drives traffic, leads, and sales.
Have doubts?
Whatsapp Us
Contact Us