In the past few years, WhatsApp has become a trendy way to promote their business in the market. Today millions of small and large companies and enterprises are using WhatsApp Marketing. We have used WhatsApp as just a messaging app for the last decades, but now it has upgraded a lot. Here one can easily do their business marketing and also receive their payments in the same place.
So now we discuss everything about this new WhatsApp marketing trend.
What is WhatsApp Marketing
Whatsapp marketing is different from Facebook marketing. Here you only show your products and information on some selected ones. Whatsapp Business is a type of messenger marketing but in a personalized form. Here, you can get potential customers and personally interact with everything in detail, like queries and reviews.
The number of Whatsapp users in India is 340 million worldwide is 2 billion, so you can understand why Whatsapp marketing is an excellent strategy for your business.
Advantages of What's App Marketing
Using Whatsapp marketing is a great marketing strategy to grow your business. It is a very effective and beneficial way to market. Let's see the advantages of WhatsApp Marketing. It'll give you a clean and clear view of this marketing strategy.
1. Makes a separate business profile
Whatsapp is always famous for being a personalized social platform. So when you think about what's app marketing, it may seem that your personal space may hamper. You are dwelling between your personal and professional life.
So here's a piece of good news for you, Whatsapp marketing is way too different from WhatsApp messaging. You have to use the WhatsApp Business app for your business purpose. So you can easily separate your professional and personal life on Whatsapp. It has nothing to do with your personal space, and your personal space is always safe and secure.
2. Auto-reply option on Whatsapp business
Another best thing about the WhatsApp business is its auto-reply option. You can still work when you are offline by using this option. This option gives you the facility to work when you are on holiday or out. Putting the auto-reply option on the WhatsApp inbuilt AI technology can quickly talk to your customers and get their reviews or queries. You don't need to reply.
Many big companies like Netflix, Khadims, etc., use this option for their business. It'll help them reach out to enormous customers at once, and it also manages their What's app business account.
3. Availability of too many business options
WhatsApp gives you many unique options for your business marketing. These unique features are beneficial for your business growth. These special business app features are statistics of different messages sent by your account, like how many messages you sent, delivered messages, review messages, query messages.
You can also set a label for every chat for new customers, older customers, order completion, etc. Another feature is you can put some messages like- good morning, quick replies messages, thank you messages, etc
Another important feature of WhatsApp marketing is it gives you a trouble-free payment option. You don't need to go to another app for payment. Here in the WhatsApp business, everything you get is in one place. It is a safe and secure option for your payments to be made. So you can understand how helpful Whatsapp marketing is for your business.
5. This is a free tool for marketing
I hope this is the most important thing for everyone. When you have a small business, you always want something within your budget, and what app gives you this option. You don't need to pay anything to WhatsApp authority to promote your marketing on this platform.
Steps of Starting your What's App Marketing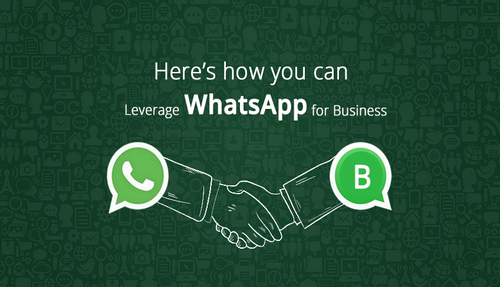 You need to follow some steps to start your What's app marketing. These steps are:
Step.1. Open Play Store and find What's App Business app
Step.2, Download and install the What's App Business App on your mobile
Step.3. After installing the app, accept and agree with the terms and conditions of the WhatsApp business.
Step.4. Add your business phone number
Step.5. Adderall details about your business. All details about your business.
Step. 6. Now you can see and personalize your business account.
Step. 7. Lastly, you need to choose your payment options in the What's app business.
Strategies of What's App Marketing
As it is one of the easy ways of marketing, if you can work on some easy way to grow your business, it'll benefit your business.
Let's see the strategies you need to follow are:
Labeling your chats according to your convenience, so it'll be easy for you to choose quickly.
Always set up and update greetings and new information for your customers
Creating different groups for your business convenience.
Update daily stories about your business so that customers always get involved in your business
Make an attractive business profile for your business so that customers get attracted.
Give offers and discounts frequently, so that customers feel you think about them.
Some of the Famous What's App Marketing Tools
Some software and tools help you in the What's app business. These tools are beneficial for your business marketing and help your customers know your business more clearly. But before jumping into the list, I can tell you that some apps are paid, and others are free. Now let's see these tools :
Rapid planner
WappBlaster
Rapbooster
Lead Myntra
Rapid Planner etc
Closure
As you can read the whole article, you can understand how easy it is to use the What's App Business app. You can use it whenever or wherever you want. This changes your marketing strategy and has a significant impact on your business. I hope I can give you every detail about What's App marketing to you.